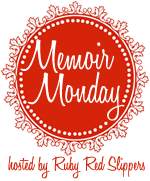 My weekend was split up by a day of work on Saturday and of course all my plans for Friday fell through when I came down with a nasty sinus infection and junk in the lungs. I hit up the doctor on Friday morning after dropping one kid off for her haircut (Freckles) and the other kid of at school. I was home by 10 and slept until 2. It was definitely a much needed day of rest.
Saturday I spent the day working but Leo got to have a fun day with grandpa. They went to a family friends farm. He got to help burn a field, feed the cows and ride a 4-wheeler. I blocked out the last one because it just makes me so nervous. I picked Leo up grandma and grandpas and he was FILTHY. He is all boy and you can tell when he's been outside for any amount of time. We went home and I washed his face real good and the washcloth was disgusting. I couldn't believe how dirty just his face was. After a quick clean-up we headed out and used a gift certificate from Sports Authority and then went to eat at 5 Guys Burger and Fries. It was pretty good but expensive. We only got 3 cheeseburgers, 1 fry and 2 drinks and it cost over $20. Probably not going to be going there very frequently. But good for a treat!
And then today we just slept in a little bit. No alarms and Leo slept in until past 9. It was amazing. So we got up and the boys went and played outside for a little bit while I cooked some bacon for breakfast. And then we got to the fun part of the weekend. I won tickets to see Sesame Street Live through my work and the day had finally arrived to go.
We had a really good time but I think a 1 showtime is just too much for Leo because he was getting antsy and cranky before the end of the show and then came home and was a little hellion until he fell asleep for his nap. Since getting home we have just been watching the Royals play a little baseball and I was going to grill this evening for dinner because the weather has been so nice but the wind is a killer and with a charcoal grill it doesn't really mix well.
I hope you all had a great weekend!