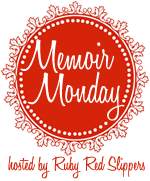 This weekend was a special weekend what with Christmas and all! My weekend started Thursday when I left work (early!) at 2. I came home where my good ol' hubby had already loaded all of our stuff in the car so we could get on the road before any bad weather hit. Fortunately bad weather didn't hit but it also let us get to Dodge before 6. So then we had the whole evening to spend with the hubby's family and relax before the big days ahead.
Saturday morning we woke up a little earlier by a little boy who was in awe of what Santa had left him. It was so cute!
I hope your Christmas weekend has been as awesome as mine has and continue to remember the whole reason for the season! Happy Monday!