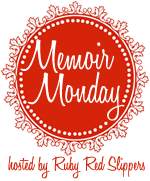 Welp. Another weekend has come and gone and alas it is Monday again. Luckily I am on vacation until Wednesday so it's not like my weekend is technically over!

Saturday morning I got up and took Leo to Exploration Place for a zoo animals class. He had so much fun and was super excited to get to play with the Thomas the Train set that they had up that kids could play with. After we did that we came home and just hung out for the rest of the afternoon. After thinking about it it kind of turned into a weekend of mishaps. I woke up from my mid-afternoon nap to make dinner and went into the kitchen and found out that the people who came over to clean our house had broken a knob on our oven. Of course it was the one that told us the temperature so it was kind of a big deal. So now we have to go to get a replacement knob.

Then on Sunday I got up and got myself and Leo ready for church. We headed to church and then after mass hit up the breakfast. It was really good. Yummy french toast with scrambled eggs and sausage. Then we came home and watched football. It was the hubby's sisters graduation today so we were supposed to meet them for dinner at 4:30. So we got to the restaurant at 4:30 and waited. And we waited some more. And finally at about 5:15 we got a phone call saying that graduation took longer than expected, we missed our reservation at the restaurant (which we had been waiting for 45 minutes) and so we were going to have to eat somewhere else. Apparently the hubby's folks had tried calling us but couldn't get through for some reason. We made it over there and so we got home about 7:30. I started laundry for the monkey and about 10 minutes into it I thought something sounded funny so I asked the hubby to check on it and sure enough water was pouring into our kitchen. Fan-freaking-tastic! We have big A tree in our backyard and sometimes the roots grow into our pipeline and so we have to occasionally spend about $150-$200 to get the roots removed from our line. It's pretty awesome! So yay me! Tomorrow on my vacation day I get to call a plumber and have them come fix it. Woo hoo! Luckily we were able to get the laundry finished or else I would have been running to Wal-Mart to get a pair of Garanimals for Leo to wear tomorrow! (yes...all of his pants were in the washer. Love how that happens!)

So that was my weekend. Hopefully my week will work out much better than my weekend was! But one awesome thing about the weekend was KU won again! Another season starting out 9-0! ROCK CHALK JAYHAWK!