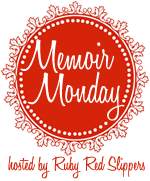 This weekend nothing too exciting happened and it was a pretty lazy weekend. But after the holidays this was much needed.

Saturday Leo and I just lazed around in bed until almost 11 when we finally got up and got some stuff done around the house while we waited for Leonard to get home from work. When he got home we just hung out some more. Then around 4 we went to my friends house who has a son a year older than Leo and we all exchanged Christmas presents and the boys played for almost 3 hours. Then we met my parents at Texas Roadhouse and had a delicious dinner.

Sunday morning we woke up and headed out the door for breakfast and church. Then I made a birthday cake for one of the girls at work for her party tomorrow. Finally we watched the KU game. They keep playing games that are too close for comfort.

A pretty lazy weekend and an amazing one at that!